We offer premium property management services to property owners in the Downtown Vancouver area.
We offer rent management services to property owners who require their properties to be looked after by a rental manager.
We also provide upper-class services to people who need to rent an appropriate place for themselves in The Downtown Vancouver areas.
We work closely with owners and tenants to deliver satisfactory experiences to them with constant monitoring, coordination, and maintenance.
Our team can assist you if you are searching for property management services in the great Vancouver area.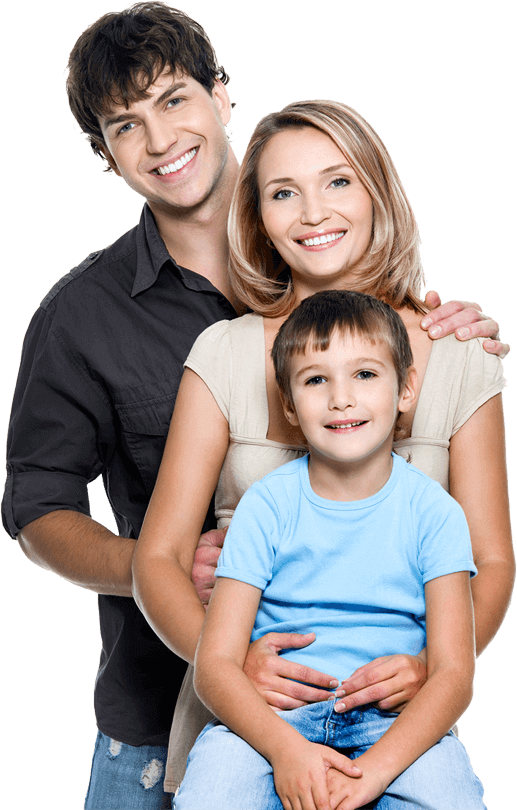 Why Choose Us
We provide full-service Property Management
We provide full-service Property Management at every step in the Greater Vancouver area.
Rent Management
We provide rental management services for both owners and tenants.
Property Management
In addition to tenant management, we help owners look after their properties for regular and emergency maintenance.
Property Listing & Tenants Selections
We help property owners list their properties to rent and help the owners select the best tenant possibilities.
Downtown Vancouver – Property Management
Downtown Vancouver is the central business district of Vancouver, British Columbia, Canada. It is Located in the downtown peninsula, and it is bounded by Burrard Inlet to the north, False Creek to the south, and the West End to the west.
Many of Vancouver's most recognizable buildings and attractions, such as the Vancouver Convention Centre, the Vancouver Lookout, and the Vancouver Aquarium, are located in the downtown area. Various shopping complexes, notably Pacific Centre, Granville, and Robson streets, are also located in the neighborhood and are well-liked by locals and tourists.
One of the most well-known landmarks in downtown Vancouver is Canada Place, a waterfront conference and exhibition center. The eye-catching structure, which resembles a sequence of sails, serves as the venue for various activities and shows, including the Imax theatre and the FlyOver Canada ride.
Various cultural landmarks, like the Vancouver Art Gallery and the Orpheum Theatre, are located in the downtown area. The Orpheum Theatre also hosts performances by the Vancouver Symphony Orchestra and the Vancouver Opera.
Downtown Vancouver has a thriving evening culture with various bars, clubs, and restaurants, in addition to its cultural attractions. Historic Gastown in the heart of Vancouver is renowned for its vibrant atmosphere and a wide variety of eateries and nightclubs.
In addition, there are a variety of parks in the downtown area, including English Bay and Stanley Park, a well-liked spot for picnics, biking, and hiking. The Stanley Park Miniature Train and the Vancouver Aquarium are two of the park's many attractions. English Bay is well-known for its beach and its seawall walking trail.
Downtown Vancouver has many natural attractions despite its urban surroundings, such as the False Creek seawall, which provides stunning views of the lake and the city skyline. For people who enjoy walking, running, and cycling, the seawall is a terrific area to take in the city's beauty.
In general, downtown Vancouver is a lively, dynamic neighborhood with something to offer to everyone. There are always some things to see and do in this busy city area, from its cultural attractions and green areas to its vibrant nightlife scene and natural beauty.
Why Downtown Vancouver is a good place to rent and live:
First, there are many amenities and conveniences located in the downtown area. Numerous grocery stores, pharmacies, and other necessities can be found nearby, making it simple for locals to access the products they require daily. Residents may easily take care of their financial and other needs because of the region's quantity of banks, post offices, and other services.
Second, Vancouver's downtown serves as a cultural and leisure events center. Along with various restaurants, pubs, and other entertainment venues, the region is home to many museums, galleries, and theatres. This implies that people living in downtown Vancouver have simple access to various cultural and recreational activities, making it simple to keep themselves amused and involved in their neighborhood.
Third, downtown Vancouver is great for walking and using public transportation. With an excellent public transportation system that includes buses, trains, and ferries, it is simple for locals to get around the city without a car. Additionally, the downtown area is relatively walkable and offers quick access to various stores, eateries, and other attractions. Residents can live a car-free existence if they want, thanks to this.
Fourth, it's very safe to reside in downtown Vancouver. Compared to other parts of the city, the neighborhood has a comparatively low crime rate, and its residents have a strong feeling of community. Because of this, individuals of various ages and backgrounds can enjoy living there.
Overall, there are a lot of benefits to living in downtown Vancouver. Downtown Vancouver has plenty to offer, whether you're searching for a lively and dynamic community, simple access to facilities and conveniences, or a secure and transit-friendly area.
Rental Management Services
We help both property owners and tenants in Vancouver and Greater Vancouver areas
List of downtown Vancouver neighborhoods & areas we provide rental management services in downtown Vancouver:
Downtown Vancouver is a thriving neighborhood with a wide variety of residents, shops, and attractions. It is situated on British Columbia's coast, encircled by the North Shore Mountains, and provides breathtaking views of the Pacific Ocean.
Downtown Vancouver is divided into a number of distinct communities, each having its own distinct personality and allure. Here are a few of the more well-liked ones:
Yaletown:
This hip area is well-known for its upscale shops, cutting-edge eateries, and elegant loft residences. It was formerly a warehouse zone, but now it's a fashionable neighborhood that draws all tourists and young professionals.
Gastown:
The first bar in the area opened its doors in 1867, and "Gassy" Jack Deighton, a colorful character, inspired the neighborhood's moniker. Today, Gastown is a known neighborhood with chic boutiques, independent stores, and well-known restaurants. Additionally, the Steam Clock, a well-known tourist destination with a steam-powered clock, is located there.
Coal Harbour:
Coal Harbour is an upscale area of Vancouver's north shore that is renowned for its breathtaking views of the ocean, mountains, and city skyline. There are upscale shops, great dining establishments, and luxury residences there.
West End:
The lively West End area is famous for its diverse population and upbeat vibe. It is a well-liked tourist destination for both locals and tourists and is home to various rental residential buildings, businesses, and recreational amenities.
Chinatown:
Chinatown is a historic district in the center of Vancouver that is home to a thriving Chinese community. It is famous for its vibrant stores, markets, and traditional Chinese food.
In general, downtown Vancouver is a thriving, diversified neighborhood with something to offer everyone. There is always something new to explore in this dynamic city, from chic boutiques and eateries to historical sites and breathtaking natural beauty.
Ethical Rental Management
We provide uniquely fast services by giving property owners a dedicated rental manager that lists and markets the rental property, contracts with tenants, and fulfill all property management services.
Maintenance, Repair, & Renovation:
We make sure that your property gets appropriate maintenance and repairs if needed. All the maintenance, repairs, and renovation will be fully transparent.
Customer Services:
We always make sure to provide world-class customer service for all of our clients. We make sure to respond to all requests very fast. Additionally to English, we offer services in Korean, Persian, etc. languages.
Payment Transparency - No Hidden Fees:
Our rental property management fees are transparent and uncomplicated. There are no extra expenses for photographs, listing, bookings, showing, and many other services.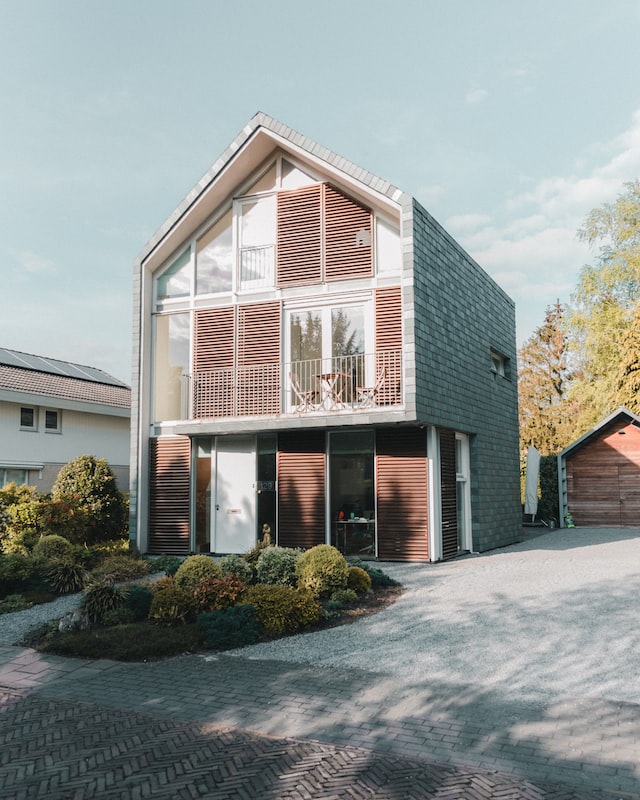 Rent market in Downtown Vancouver:
Downtown Vancouver is noted for having a competitive rental market. Due to the area's popularity and demand as a place to live, work, study, and do activities, there is a significant demand for rental properties in the Downtown Vancouver area. Rental costs in the area have increased due to this demand and the region's constrained rental supply.
The higher rent costs in downtown Vancouver are a result of various reasons. The area's high demand for rental homes is one contributing reason. As already indicated, the demand for rental homes rises due to the downtown area's popularity and ideal position. Additionally, the downtown region has a low vacancy rate, indicating a shortage of rental homes. Rent rates and demand are further inflated as a result.
There are many upscale stores, eateries, and other attractions in the downtown area, which can raise the expense of living there altogether. In addition, a number of significant employers are located in the downtown region, drawing in a sizable population of professionals and employees and raising the demand for rental apartments.
In general, downtown Vancouver's rent market is regarded as relatively pricey, with supply being constrained and demand extremely high. Many people are still prepared to pay a premium to live in this exciting and lively area of the city, despite the higher expense.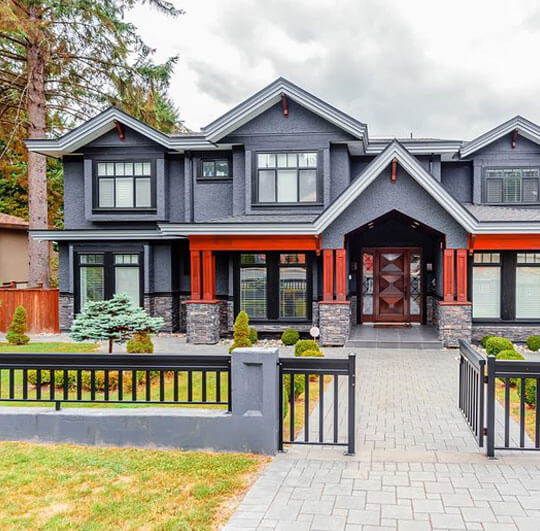 Our Property Management
Highlights
We make sure to understand appropriatly what your goals are and our property management team take care from your investment based on your demands.

Your Property Care
Take caring from your property is our goal.
Tenants Support
365 days tenant support will be provided.

Monitoring & Maintaneance
Biannual inspection and regular maintenances are in our plan.

Repair & Renovations
We can help you to manage small repairs to full renovations.
Why should you use our rental management services?
Increase your rental revenue from your rental property
Save money on overall maintenance as we work with contractors more frequently
Save your time and money dealing with tenants
We maximize the revenue and minimize the vacancy rate
Choose the best possible tenants